This goes beyond just what we do for fun.
– Joshua Wexler, Pure Imagination Studios
---
The type of entertainment represented by the $22 "Alien: Descent" experience, created by Pure Imagination Studios in Van Nuys, is one reason why the global virtual reality industry is expected to grow by more than 46% to an expected $48 billion by 2025, according to San Francisco-based Grand View Research.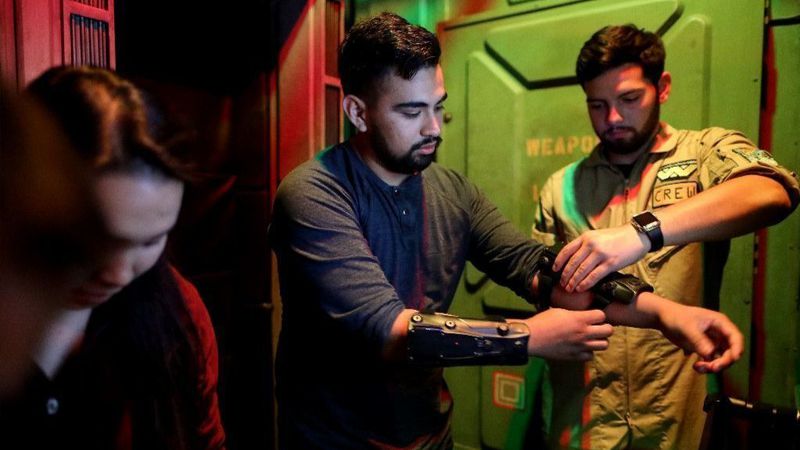 Joshua Wexler, chief executive of fun, as he puts it, for Pure Imagination Studios, has an office built for fandom. A model of the Millennium Falcon sits next to a model of the Saturn V rocket and Apollo spacecraft. On another display is a lightsaber from "Star Wars." But Wexler likes to look beyond enjoyment to other uses for VR.
"Imagine maybe a young boy who's lost his legs and is trying to learn prosthetics," Wexler said. "He can put on a headset, and we can make it a little fun for him so he can start to understand how to walk again. This goes beyond just what we do for fun."